How much could you save on 2023 coverage?
Compare health plan options. Check your potential subsidy savings.
Health insurance marketplaces by state
States vary in terms of how they manage their insurance markets and health insurance exchanges. Here's what you need to know.
Health insurance marketplaces vary by state
The 
Affordable Care Act
 (ACA), enacted in March 2010, called for the creation of an exchange in each state, but the practical implementation of those exchanges varies considerably from one state to another. This overview answers questions about what the exchanges are, what they offer, and how they work. 
You can select a state on the map below to see specific details about that state's exchange.
State health insurance marketplaces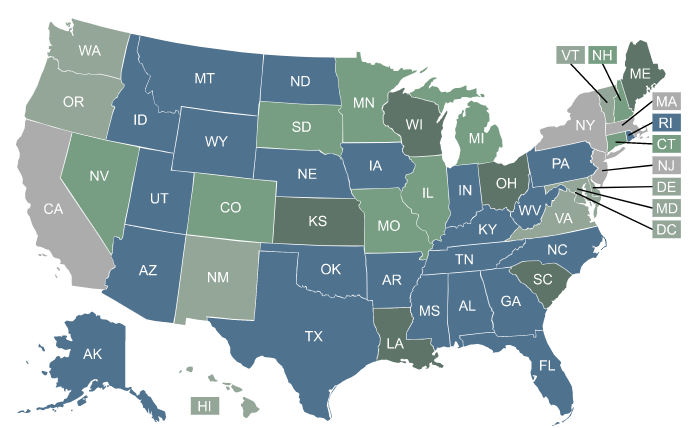 Federally-run
marketplaces
Fed-supported
state-based
State-federal
partnership various

State-based
marketplaces

What are health insurance marketplaces?
A health insurance marketplace – or health insurance exchange – is a platform/portal that consumers can use to purchase private individual and family health insurance plans and receive income-based subsidies to make coverage and care more affordable. 
Each state has an official health insurance marketplace, operated either by the state, the federal government, or both. In most states, HealthCare.gov serves as the marketplace enrollment platform, but some states run their own platforms, such as Covered California, New York State of Health, Connect for Health Colorado, MNsure, etc.
Would ACA subsidies lower your health insurance premiums?
Use our 2023 subsidy calculator to see if you're eligible for ACA premium subsidies – and your potential savings if you qualify.
Obamacare subsidy calculator *
* This tool provides ACA premium subsidy estimates based on your household income. healthinsurance.org does not collect or store any personal information from individuals using our subsidy calculator.
History of health insurance marketplaces
The term "health insurance exchange" (also known as a "health insurance marketplace") has become part of the mainstream conversation about health insurance and healthcare reform over the last several years.
Twenty-seven states joined a federal lawsuit in 2010/2011 trying to overturn the ACA, but in 2012 the Supreme Court upheld all but one of the challenged provisions. (The ruling in that case allowed ACA implementation to move forward, but made Medicaid expansion optional for each state, effectively creating the coverage gap that still exists in 11 states.)
Although the Supreme Court ruled that the bulk of Obamacare was constitutional, many states continued to resist the ACA by refusing to act on health insurance marketplaces. And some states simply felt that creating their own exchanges would be too costly or administratively burdensome, and opted to leave the heavy lifting to the federal government, despite their overall support for the ACA. There have also been technical issues over the last few years that have caused some states to adjust their exchange model for logistical – rather than political – reasons.
In the early years of ACA implementation, there were a few states that switched from having their own enrollment platforms to using HealthCare.gov. But we're now seeing a trend in the other direction, with several states opting to leave HealthCare.gov and establish their own health insurance exchange platforms. Nevada transitioned to a fully state-run marketplace as of the fall of 2019; New Jersey and Pennsylvania followed suit in the fall of 2020. New Mexico, Maine, and Kentucky did the same in th fall of 2021. And Virginia plans to have a fully state-run exchange in place by the fall of 2023.
And despite GOP efforts to unravel the ACA, the law remains mostly intact as of 2022. The Tax Cuts and Jobs Act, enacted in December 2017, repealed the ACA's individual mandate penalty as of January 2019, but with the exception of some taxes and a few programs that never really got off the ground (IPAB, CLASS Act, etc.) the rest of the ACA, including premium subsidies and cost-sharing reductions (CSR), remains unchanged. Federal funding is no longer provided for CSR, but that has simply resulted in larger premium subsidies in most states, as insurers have added the cost of CSR to silver plan premiums; CSR benefits remain fully available to eligible enrollees.
The impact of states' regulatory actions on health insurance marketplaces
Although GOP lawmakers and the Trump Administration were unsuccessful in their efforts to repeal the ACA, there have been some changes that threatened the stability of the individual health insurance markets. These include the elimination of the individual mandate penalty in 2019, the expansion of short-term plans, and the reduced federal funding for enrollment assistance and exchange marketing under the Trump administration. But the uncertainty created by the California v. Texas lawsuit was eliminated in 2021 when the Supreme Court ruled in favor of the ACA.
Several states have implemented various actions designed to stabilize their insurance markets, while others are taking actions that could lead to further instability in the ACA-compliant markets (with a focus on making coverage for healthy people less expensive, at the expense of the ACA-compliant market). You can click on a state in the map above to see more details, but here's an overview of the changes states have made or are considering:
Reinsurance
The ACA included a temporary reinsurance program that lasted through the end of 2016, but numerous states — 17 as of 2023 — have created their own reinsurance programs in order to stabilize their individual insurance markets. Reinsurance just means that a separate entity (ie, the reinsurance program) covers a portion of the risk that the insurance companies would otherwise have to cover. That results in smaller premiums, which means more people (who don't get premium subsidies) are able to afford coverage.
States are using 1332 waivers to secure federal "pass-through" funding to cover a large portion of the cost of their reinsurance programs. Because full-price premiums are lower with the reinsurance program in place, premium subsidies are also smaller. The 1332 waiver allows the state to keep the savings and use the money to fund the reinsurance program, instead of having the federal government keep the savings.
Depending on how the program is designed, reinsurance kicks in when enrollees have certain high-cost conditions, or when a claim reaches a certain dollar amount ($50,000 is a common level, but it varies considerably from one state to another), and then the reinsurance program covers a portion of the claim until another threshold is reached (typically in the range of $250,000 to $1 million; the more of the claim the reinsurance program covers, the more it will reduce premiums).
Reinsurance tends to have bipartisan support and is proving itself as a means of lowering premiums and stabilizing the individual market. But lawmakers in several states have been unable to come to a consensus on reinsurance legislation, generally because of disagreements over how the state's portion of the cost should be funded (federal pass-through funding is covering the majority of the cost in most states that have implemented reinsurance programs, but the states still have some financial responsibility).
For example, reinsurance bills have failed in Connecticut, Hawaii, Missouri, Washington, Wyoming, and Louisiana. Louisiana officials had already posted a draft 1332 waiver proposal for public comment during the 2018 legislative session, but because the legislation failed, it wasn't submitted to CMS. Oklahoma and Iowa both submitted reinsurance waivers to CMS in 2017, but later withdrew them when it became apparent that they wouldn't be approved in time to affect 2018 premiums (Iowa's waiver proposal included reinsurance, but was also much more complex). Oklahoma enacted legislation in 2018 that allowed the state to seek a 1332 waiver for reinsurance, but the state has not pursued the waiver.
Individual mandates
The ACA's individual mandate penalty was eliminated after the end of 2018. So people who are uninsured are no longer subject to a federal penalty when they file their taxes. That's welcome news for people who would otherwise have to pay the penalty, but it is one of the factors that drove premiums higher in the individual market (an average of 10% higher, according to the CBO), and will continue to result in higher premiums in future years, making coverage less affordable for people who don't qualify for premium subsidies (but a lot more people qualify for subsidies as a result of the American Rescue Plan, and the Inflation Reduction Act has extended those provisions). So some states have considered or implemented their own individual mandates:
Hawaii and Connecticut have considered legislation to create state-based individual mandates, but the bills did not pass. Maryland also considered mandate legislation, but amended it to create a less punitive approach.
Open enrollment schedule
One of the reasons nationwide enrollment was lower in 2018 than it had been in prior years was the shorter enrollment period that was implemented in the fall of 2017. States that use HealthCare.gov have no way to change their open enrollment dates — their enrollment window is set by the federal government. The Biden administration opted to extend that window, however, so it now runs from November 1 through January 15 each year.
But fully state-run exchanges have some flexibility on their enrollment schedules. Some have opted to go with the same schedule that's used by HealthCare.gov, but others have opted for a longer enrollment window. And as of the open enrollment period for 2022 coverage, Idaho had opted to stick with the shorter open enrollment period that had been used in previous years, ending their enrollment window in December. 
Allowing non-compliant plans to be sold (by decreeing that they are not insurance and thus not subject to insurance regulations)
Some states have worked to expand access to non-ACA-compliant health plans. The idea is that these plans will provide a cheaper alternative for healthy people who can't afford ACA-compliant coverage. But this can end up being short-sighted and perpetuating a vicious cycle: When healthy people can leave the ACA-compliant market and purchase sub-par insurance, the ACA-compliant market is left with a sicker risk pool, leading to more rate increases and less stability in the market.
Tennessee has allowed non-ACA-compliant Farm Bureau plans to be sold from the beginning, to the detriment of the ACA-compliant market in the state. Iowa enacted legislation in April 2018 to allow similar Farm Bureau plans to be sold in Iowa as well (they became available for purchase as of November 2018, with coverage effective January 2019). Kansas did the same thing, with non-compliant plans available for purchase as of the fall of 2019. Indiana followed suit with Farm Bureau plans available as of late 2020, and South Dakota soon joined them. And underwritten Farm Bureau plans became available in Texas as of mid-2022. In all six states, the state doesn't consider these plans to be insurance, so they aren't regulated under insurance laws — despite the fact that people are certainly using them as insurance and purchasing them in place of ACA-compliant coverage.
Idaho issued regulations allowing non-compliant plans to be sold in 2018, but CMS stepped in to prevent Idaho's proposal from taking effect. Instead, Idaho opted to allow for the creation of "enhanced" short-term plans, which are viewed by some as an alternative to ACA-compliant coverage in the state, despite the fact that they can impose pre-existing condition waiting periods.
When it comes to non-ACA-compliant plans, states have also taken a variety of different approaches to short-term health insurance plans. Some states allow them to be sold in line with the flexible rules that the Trump administration implemented, while other states regulate them much more strictly — and some states simply don't allow them at all. Click on a state on this map to see how short-term health insurance is regulated.
Initially, there were only two options from which states could pick: A state could run its own exchange (state-based exchange, or SBE) or it could opt to have the federal government run the exchange (federally-facilitate exchange, or FFE). Note that these are sometimes called SBM and FFM — marketplace instead of exchange: SBE and SBM mean the same thing; FFE and FFM mean the same thing.
Then in 2011, HHS added a state partnership exchange model as a variation of the federally-run exchange. In a partnership exchange, enrollment is conducted through Healthcare.gov, and the state uses the federal call center, but the state can retain functions like outreach and education, as well as oversight of participating plans.
In early 2013, HHS also allowed for a marketplace plan management exchange, which is another variation of the federally-run exchange. States utilizing this option are generally categorized together with the states that have left the entire process to the federal government, but they retain plan management functions, which includes certification of plans that are sold in the exchange, as well as monitoring and regulatory control over the plans that are sold (similar regulatory processes were already undertaken by insurance commissioners in many states prior to the implementation of the ACA).
In June 2013, HHS also outlined provisions for a state to operate a bifurcated exchange, with the state running the small business (SHOP) exchange, and the federal government running the individual exchange. Initially, only Utah took this approach, but Mississippi started running its own SHOP exchange in May 2014, and Arkansas began running its own SHOP exchange in November 2015. But all three states eventually switched to the federally-run SHOP exchange (and the federally-run SHOP exchange is now conducted directly via insurers and brokers, instead of using an exchange-style platform).
For states that want to run their own exchange but also rely on the economies of scale and technological success of Healthcare.gov, another option is a supported state-based exchange, which is considered a variation of the state-run exchange model. In a supported exchange, the state is in charge of its own exchange, but enrollment is done through the Healthcare.gov platform (the current terminology used by HHS to describe these exchanges is "state-based exchange on the federal platform," or SBE-FP).
This option was created once it became obvious that Idaho and New Mexico — both of which had received conditional approval to run their own exchanges — wouldn't have their own enrollment platforms ready to go by October 2013. Other states have adopted the SBE-FP model over the years, some doing so as a stepping stone toward establishing a fully state-run exchange. As of 2022 (and 2023) there are just three states utilizing the SBE-FP approach: Arkansas, Oregon, and Virginia.
Starting in 2017, HHS began charging a fee (initially 1.5%  of premiums, increasing to 2% in 2018 and 3% in 2019, but dropping to 2.5% in 2020, staying at 2.5% in 2021, dropping to 2.25% for 2022, and staying at 2.25% for 2023) for SBE-FPs' use of HealthCare.gov. Prior to 2017, state-run exchanges that used HealthCare.gov did not have to pay for the enrollment platform service.
How states approached the health insurance marketplace decision
Early adopters – A handful of states jumped into exchange planning shortly after the ACA passed. California was the first state to pass legislation authorizing an exchange – doing so in September 2010.
Colorado, Connecticut, Hawaii, Maryland, Oregon, Vermont, and Washington all authorized state-run exchanges in 2011. Massachusetts and Utah were operating exchanges prior to ACA, and both began moving ahead on changes needed to comply with ACA requirements (Utah ultimately ended up with a federally-run exchange for individuals, but kept their state-run exchange for small businesses until 2018, when the state opted to defer to the federal small business exchange as well).
In general, it was blue states that moved quickly to establish state-run exchanges in time for the first open enrollment period that began in October 2013, and many of the early adopters had Democratic governors.
Pragmatists – A number of states took a pragmatic approach. Despite the uncertainty about the ACA in general and exchange requirements in particular, the pragmatists did enough work to keep their options open.
In some cases, legislatures failed to authorize exchanges, yet federal grants were accepted and spent as executive branches authorized significant planning work to proceed. Minnesota is a good example. While the Republican-controlled legislature failed to authorize an exchange in 2011 or 2012, Democratic Gov. Mark Dayton's administration made quiet, extensive progress on an exchange.
Dayton used an executive order to appoint a task force that began working in October 2011, and Minnesota was awarded about $75 million in federal grants. In November 2012, Minnesota submitted a letter of intent and blueprint for a state-run exchange. The November elections returned both the House and the Senate to Democrats, who passed exchange legislation in March 2013, and MNsure was operational when open enrollment began in the fall of 2013 (albeit with considerable technical problems, as was the case for many exchanges).
Some states remained opposed to the ACA, but took the position that if the state must have a health insurance exchange, it would be better for the state — as opposed to the federal government — to have control over it. Idaho is an example. Republican former Gov. Butch Otter was on record opposing the ACA. However, shortly after the Supreme Court upheld most ACA provisions in 2012, Otter established workgroups to consider a state-run exchange and expansion of the Medicaid program. Otter announced in December 2012 that Idaho would run its own exchange, although the state used the federal enrollment platform in 2014 and didn't launch its own enrollment platform until the second open enrollment period.
Passive resisters – A few Republican-controlled states took the approach opposite to that of Idaho: they were opposed to the ACA and did little or nothing to establish an exchange. States in this category include Pennsylvania, South Dakota and Wyoming. All three initially opted for federally run exchanges, but Pennsylvania has since transitioned to a fully state-run exchange.
Active resisters – A number of states – mostly led by Republican governors adamantly opposed to the ACA – said early and often that they would not implement state-run health insurance exchanges. Alaska, Florida, Louisiana, South Carolina, and Texas are all examples.
Alaska and Louisiana have since elected Democratic Governors who have expanded Medicaid, but with HealthCare.gov running smoothly and efficiently by mid-2014, and with the significant financial costs involved, there was no longer as much incentive for states to establish their own exchanges. (Some states have done so in recent years, however, in order to have more control over things like the enrollment schedule and funding for outreach and enrollment assistance.)
Indeed, Medicaid expansion is a much more important aspect of state-based ACA implementation at this point, since HealthCare.gov provides the same private plan options and subsidies that enrollees would have under a state-run exchange, while states' continued rejection of federal funding for Medicaid expansion means that 2 million people have no realistic access to coverage.
The active resister states turned down and returned federal grant money for exchange planning. Some have passed laws and constitutional amendments banning a state-run exchange. Oklahoma fought bitterly against the ACA in the court system, with former Attorney General Scott Pruitt arguing (unsuccessfully) that the employer mandate and the ACA's premium subsidies are both prohibited in states — like Oklahoma — that have a federally-run exchange.
For 2014, 16 states and Washington D.C. opted for state-run health insurance exchanges, seven states established state-federal partnerships, and 27 states opted for the federal exchange. Although most states are still following the same model they used in 2014, there have been several changes in the ensuing three years. See what type of exchange your state currently has.
By November 2015, two years after the exchanges launched, four state-run exchanges were functioning as SBE-FPs: New Mexico (which had used the federal platform from the beginning), Nevada and Oregon (both of which made the transition for 2015), and Hawaii (switched to the federal enrollment platform for 2016).
New Mexico had intended to use the supported model for 2014 only, but in early 2015, the exchange board decided that temporarily continuing to use HealthCare.gov's enrollment platform was in the exchange's best interest. But New Mexico has now built it own enrollment platform and transitioned to a fully state-run exchange in the fall of 2021.
Nevada and Oregon both struggled with serious technological problems in 2014, and HealthCare.gov allowed their enrollment and re-enrollment process to go much more smoothly in 2015. Hawaii maintained its own exchange enrollment platform in 2014 and 2015, but ultimately opted to become an SBE-FP due to funding problems. So for 2016, there were only 13 states that ran all aspects of their own exchanges. But Idaho — which had an SBE-FP in 2014 — was among them, and has been running its own enrollment platform since the second open enrollment began in the fall of 2014.
For 2017, there were some additional changes that took effect when open enrollment began on November 1, 2016:
Things stayed the same for a few years, but there were some additional changes heading into 2020:
So as of the 2020 plan year, there were 13 state-based marketplaces, six SBE-FPs, six state-federal partnership marketplaces, and 26 fully federally-run marketplaces.
There were more changes for 2021:
And there was another round of changes for 2022:
Oregon is considering the possibility of switching back to a state-run exchange in a future year, and Virginia plans to do so by the fall of 2023.
King v. Burwell: Some states considered SBEs before subsidies were ruled valid in every state
For the first half of 2015, there was significant concern about the King v. Burwell lawsuit among states with federally-run exchanges and partnership exchanges. The lawsuit hinged on the argument that the ACA only allows for subsidies to be provided by exchanges "established by the state." Since subsidies are a cornerstone of every state's exchange, the prospect of losing those subsidies was alarming; several states considered the possibility of building their own exchanges if subsidies were to be eliminated. But on June 25, 2015, the Supreme Court ruled 6 – 3 that subsidies are legal in every state, regardless of whether the state or federal government runs the exchange.
Arkansas, Pennsylvania, and Delaware had received conditional approval from HHS to create state-run exchanges in the lead-up to the King v. Burwell ruling. Pennsylvania and Delaware dropped those plans once the Supreme Court ruled that subsidies could continue to be provided via the federally-run exchange. But Arkansas moved forward with its plan to operate an SBE-FP, implementing it in time for the 2017 coverage year.
Learn more about health insurance marketplaces
Explore other health insurance options.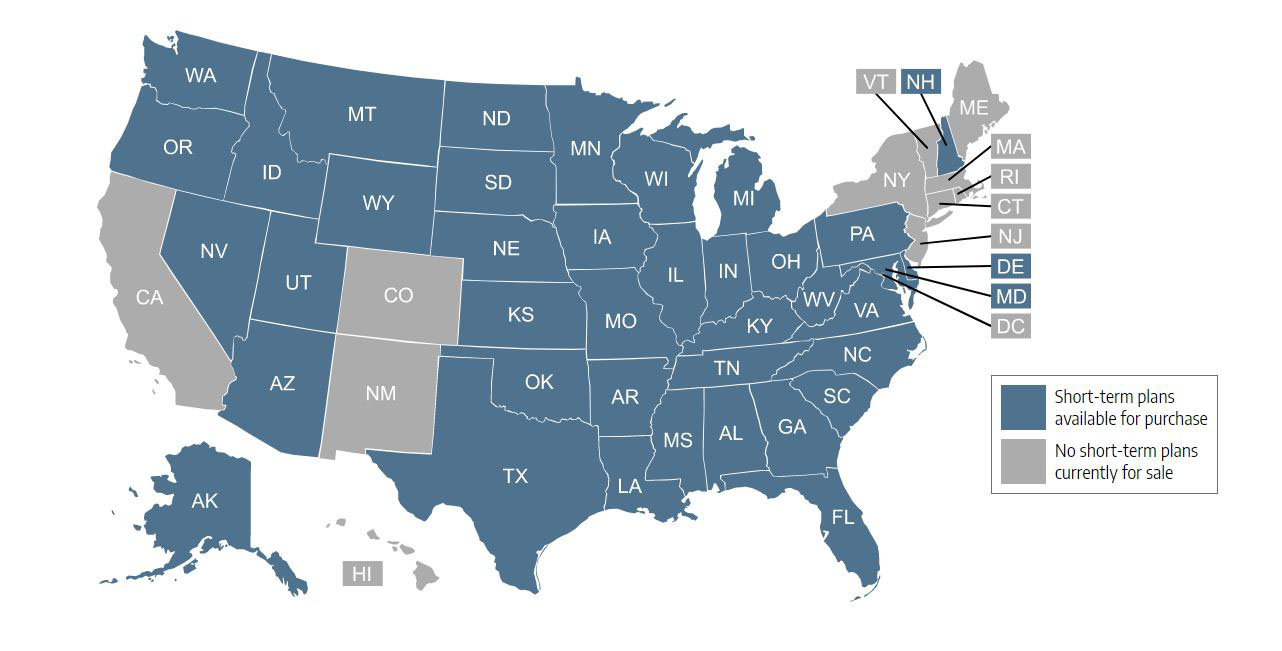 Check your eligibility for Medicaid
Thirty-eight states and Washington, DC, made 21 million low-income Americans eligible for Medicaid by implementing ACA's Medicaid expansion. See if your state expanded eligibility. Then, use our Federal Poverty Level Calculator to check your eligibility for enrollment.
See if you're eligible.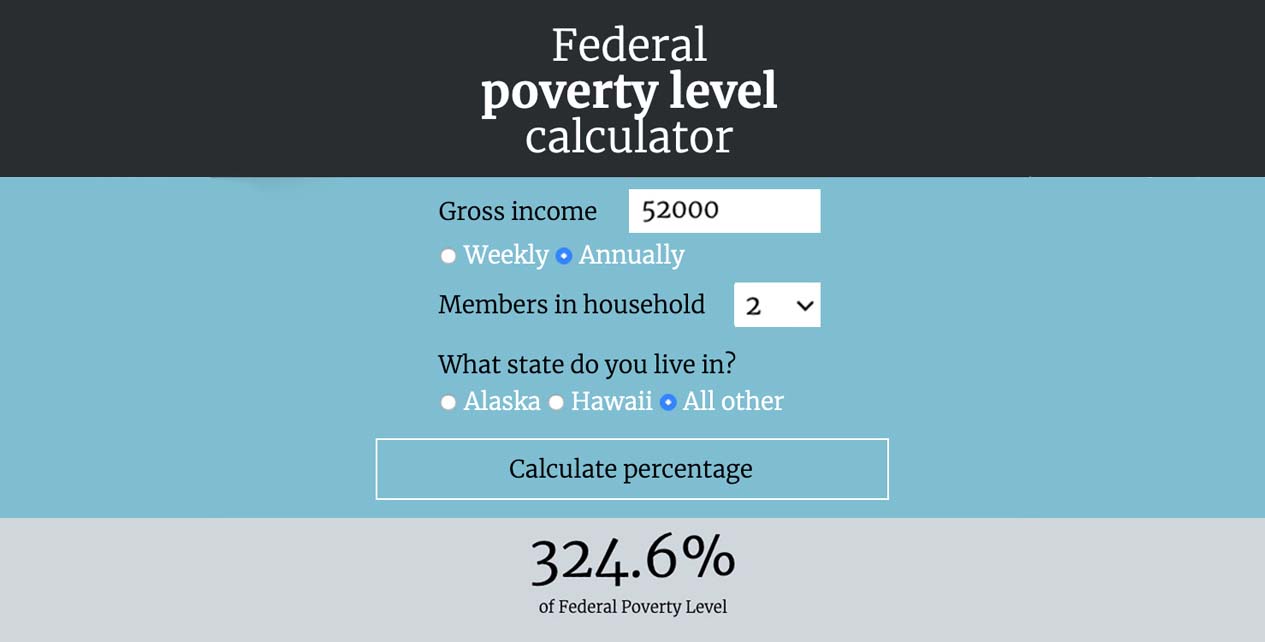 Medicare open enrollment for 2023 plans
Medicare's open enrollment/annual election period(Oct. 15-Dec. 7) is an annual opportunity to reevaluate your coverage – whether it's Original Medicare with supplemental drug coverage, or Medicare Advantage – and make changes or purchase new policies if they want to do so. Learn more in our Medicare Open Enrollment Guide.
Compare plans!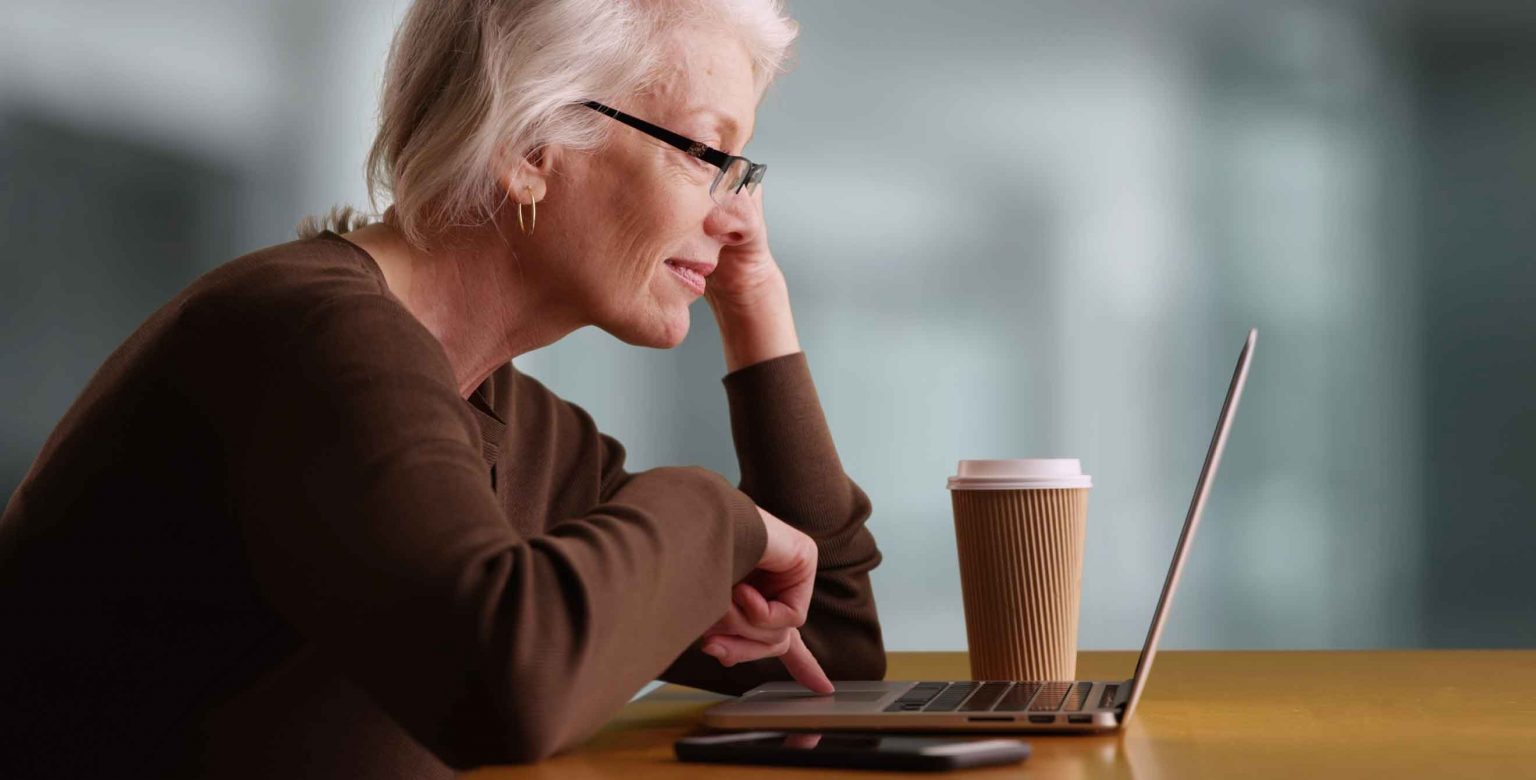 Flexible dental benefits. Fast approval.
Protect yourself from the soaring costs of dental procedures. Compare plan options to see premiums and deductibles that fit your budget.
Compare dental plans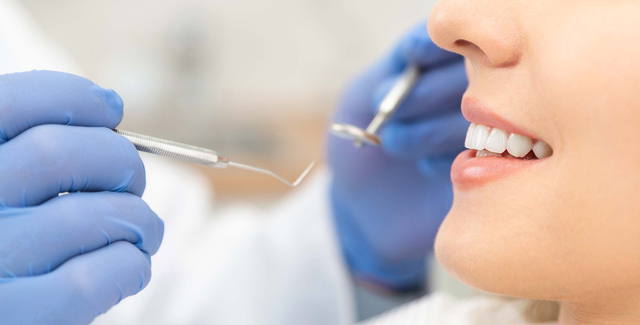 Learn about health insurance coverage options in your state.
Our state guides offer up-to-date information about ACA-compliant individual and family plans and marketplace enrollment; Medicaid expansion status and Medicaid eligibility; short-term health insurance regulations and short-term plan availability; and Medicare plan options.